Good Day wherever you are in the world - its February 1st 2020 and almost 2 years have passed since we started the RedEye campaign to crowdfund the Shetland Webcams network to keep things online. Actually that is difficult to comprehend as time has passed…and somewhat quickly too.
Today is the date I promised that we would launch the RedEye Club to test the water regarding the impact a donatations model might help to sustain elements of the Shetland Webcams network - primarily new camera locations, sound and the ability to fund unforeseen damage, repairs etc.
It's all a bit of an experiment….
My original plan was well and truly kicked into the long grass as it was clear that the majority of users believed paying to watch webcams was a step too far…and I tend to agree. But when things break or blow-up when lightening strikes it generates significant costs that are not covered by our sponsors - sponsorship is a means to support the ongoing running costs.
So I want to be clear upfront that I will review how this launch performs from now until May and if there is support then I will launch the RedEye+ and monitor for 1 year. I will provide income updates via the Blog so you can all see if this experiment is a success or a failure.
We started today with RedEye offering ONE additional camera, with sound for £100 one-time payment or the option to donate a smaller amount monthly. I will also be adding new services over the coming weeks as I take a cautious approach.
To make the experiment more relevant here are the breakdown in costs in getting the new camera online:
New camera: £1,770
Installation: n/a
Network: n/a
Bandwidth: n/a
Maintenance: n/a
For this experiment we are not taking into account the installation and running costs as I want to see how long it might take to recover just the cost of one new camera through the RedEye Club membership.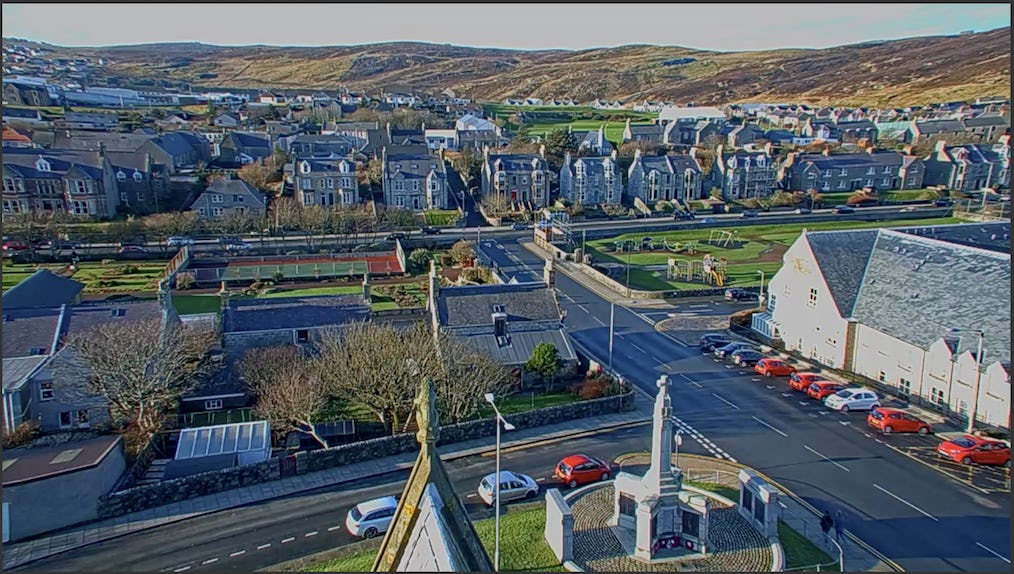 There is absolutely nothing automated or faceless about this process. This platform is friendly and many friendships have been created across the globe. I will enter into personal dialogue with each person as they sign-up or consider signing-up. Will do all by email so we can better deal with time differences.
There are many people who have already contributed this amount during the 2018 campaign so if they make contact and I can locate their intial donation then I will setup accounts free of charge.
Main email address for this is redeye@shetlandwebcams.com however the contact form and general enquiries email address are all monitored.
Be part of this experiment and we can do more interesting things together as the nights get shorter and the days longer.
Update on Sunday 22nd March 2020:
Income from donations as of 1900GMT on 22nd March = £1855.08
Thanks to one major donation from Michael in the USA we have now managed to cover the cost of the King Harald Street Camera. Sincere thanks to everyone who has donated since 1st February. You are all extremely kind and I am grateful there has been this support from all over the world.
As things get even more uncertain as we all face the impact of the COVID-19 pandemic I will do my best to keep this platform moving forward with many more interesting things planned. The timeline may need to alter depending on what happens at a local and national level but I know we are all in similar situations.
Stay safe everyone and remember we all have a social responsibility in reducing the impact of this to our own communities.