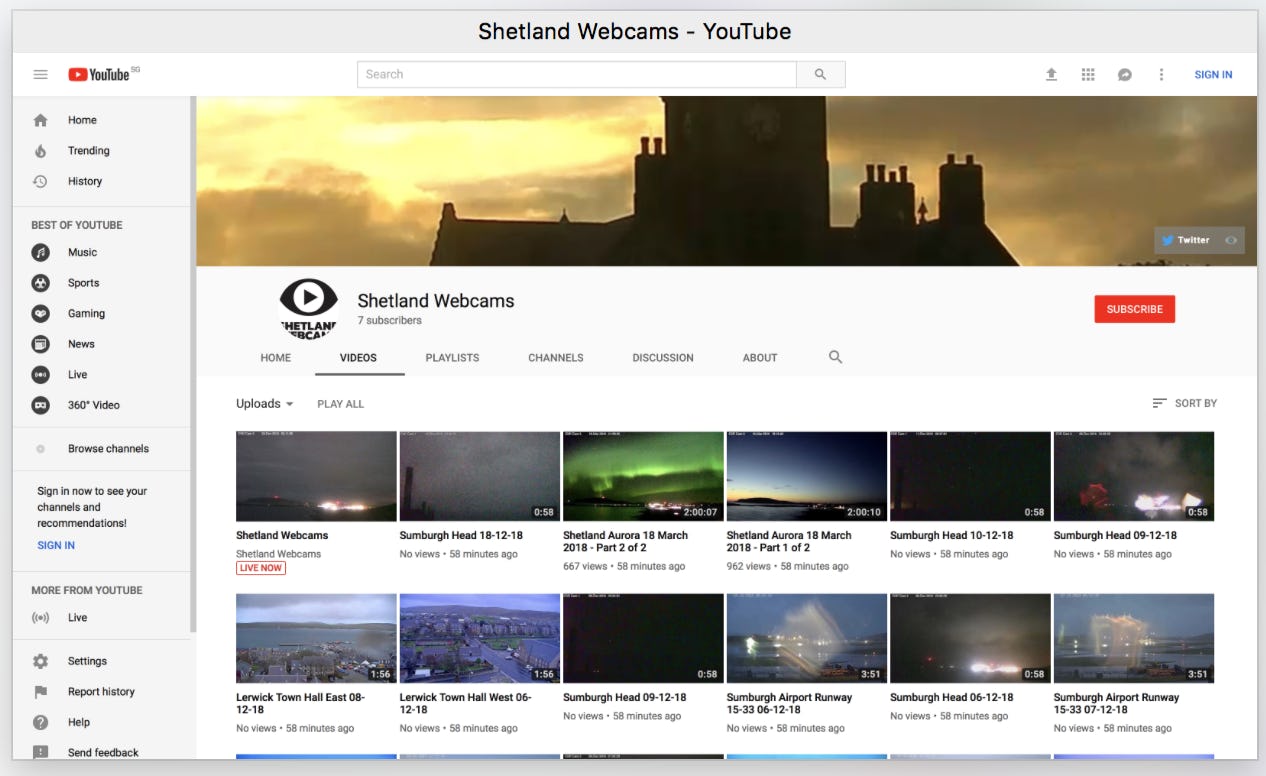 Today, Friday 28th December 2018, we are launching our new YouTube Channel.
For some time, we have been taking and refining time-lapse sequences from some of our cameras to allow us to catalogue weather and other interesting events as seen from the Shetland Islands.
We now have the start of a digital archive in the hope of answering that age-old question
" When is the best time to visit Shetland? "
See for yourself the changing weather of Shetland throughout the year and then decide when you want to visit our fantastic islands.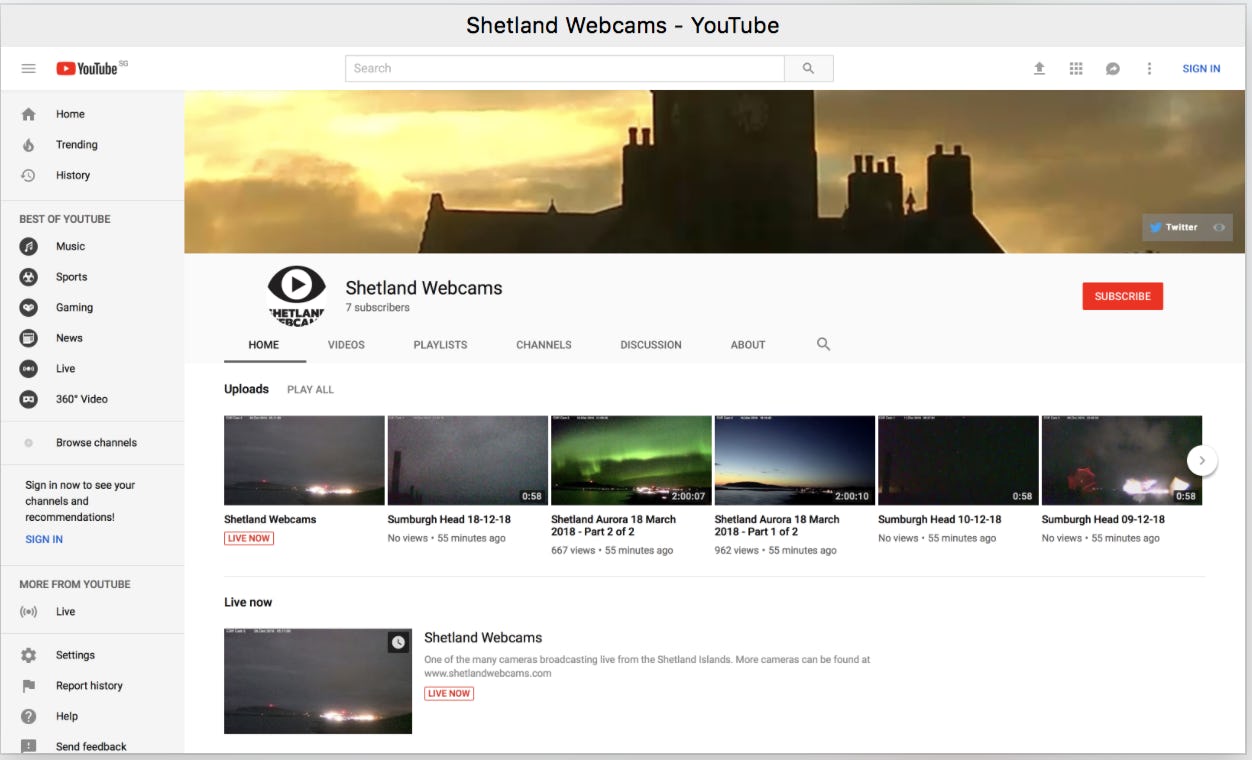 At the moment we need to increase our YouTube subscribers to allow for a more interesting YouTube channel name so for now you will need to use the link below or just search the internet for "Shetland Webcams YouTube".
**UPDATE:
Within 24 hours of posting this blog we achieved 100+ subscribers so we now have the new custom URL**
https://www.youtube.com/c/ShetlandWebcams
Or just click here!
Our cameras automatically upload to YouTube every evening, so you can see the day that was within 2-3 minutes.
Special playlists have been curated for those who just want to pass the time of day with back to back video sequences.
Currently we are also streaming selected cameras from the network onto our YouTube channel.
So, let's see how long it takes to get to 100 subscribers, so we can finally give the new channel a custom URL.
Update: 100+ subscribers within 24 hours of launch
Thank You!