For ten years we've brought stunning live views from Shetland to the world, first under the Promote Shetland banner, now via the stand-alone Shetland Webcams site, supported by users and commercial partners through sponsorship opportunities.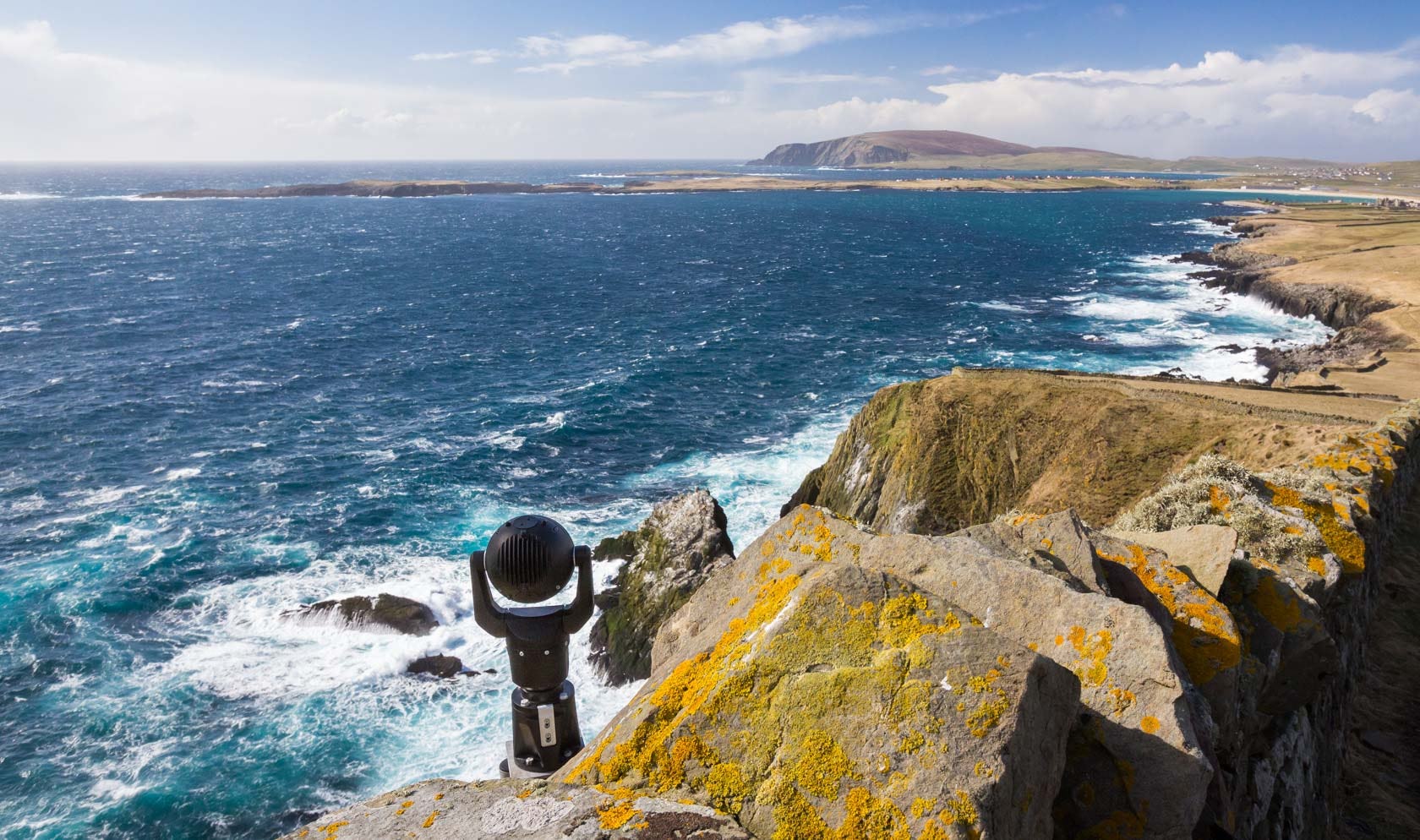 Be inspired by the breath-taking views from the top of Sumburgh Lighthouse, see what's happening on the streets of Lerwick, watch the harbour traffic at Victoria Pier, and get up close with stunning seabird colonies on the cliffs.
Catch the northern lights, 'da mirrie dancers', live on our 'aurora cam', or look back at what happened earlier in the day if you are on the other side of the planet using our new 'on demand' service.
The vision of one man, Andy Steven, when he was working as Shetland's tourism chief, Shetland's webcam network depends on the isles' fast fibre infrastructure delivered by BT in partnership with Highlands & Islands Enterprise and through the Shetland Islands Council's "Shetland Telecom" project that provided the catalyst for major changes in broadband connectivity across Shetland.
Infrastructure provides the foundation but the creativity and development of the Shetland Webcams network was down to having our own local Internet Service Provider, Shetland Broadband, and a handful of extremely capable and committed people to drive innovation. Being able to get around a table together and work in partnership to realise a vision is the reason we have been able to develop this popular network over may years.
Our sites are often remote from mainstream broadband connections and that is when we need to really understand radio networks and technology. Every day is indeed a challenge to keep our online community connected with a place we are proud to call home.
Combined with video recordings and music broadcasts provided by a team of local people, the Shetland webcam initiative has spread the word, and shared the visual and musical delights of Shetland to a devoted audience all over the planet.
Webcasts of major artistic and cultural events like Up Helly Aa, Shetland Wool Week and the weekly live Beatcroft Social show have attracted large audiences keen to interact via social media, and brought many visitors to the isles, as well as individuals and families keen on establishing permanent residence.
The webcams have captured killer whales, superb displays of the aurora, seals, otters, vikings galore, sunsets, sunrises and the wildest of weather. And they will continue to do so on this new global platform serving Shetlanders and friends of Shetland wherever in the world they find themselves.
This is a new beginning for Shetland Webcams and we are now developing a brand-new platform that is based on all the feedback we have received to date… and we think you might just like it!