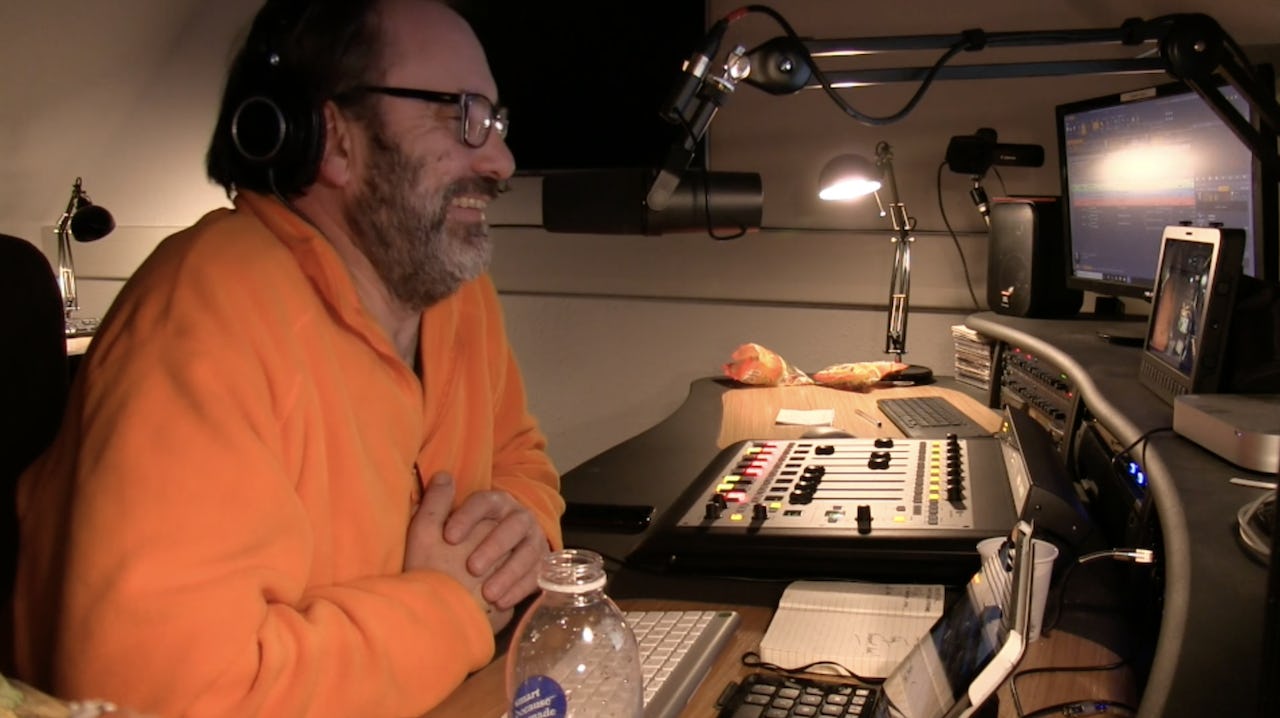 Well, I must say…that was an interesting experience. Easter Saturday: The rebooted Beatcroft Social is due to go out live for two hours on the launch of the renewed and rebooted Shetland Webcams website, and key to our six-week crowdfunding campaign 'Redeye' aimed at securing the future of the project.
A new binaural audio setup at Sumburgh Head; loads of work done by Andy and Iain to get the show on the digital road; much preparation by yours truly, a great playlist (in my opinion) and…
I'm in hospital. Have been since Good Friday night. Complications (suspected) from my angioplasty after Christmas. Will I get out in time? Have a heart!
Well, it was all looking good at 10.00am, but by 4.00pm, still in my jammies, still in Ward 3 of the great Gilbert Bain Hospital, I was becoming concerned. I had been given the go ahead to present the show, but there was a blood test and drugs to get…if the blood test was normal, all was, if you will, go.
It was. Prescription filled, not at the Chelsea Drugstore, and off I trundled to the studio. Not in my jammies. Though I'm not sure that blinding orange fleece was much of an improvement.
And we had a great night. I hope you enjoyed it if you were watching and/or listening, and of course the entire show is streaming (audio only) on Mixcloud here: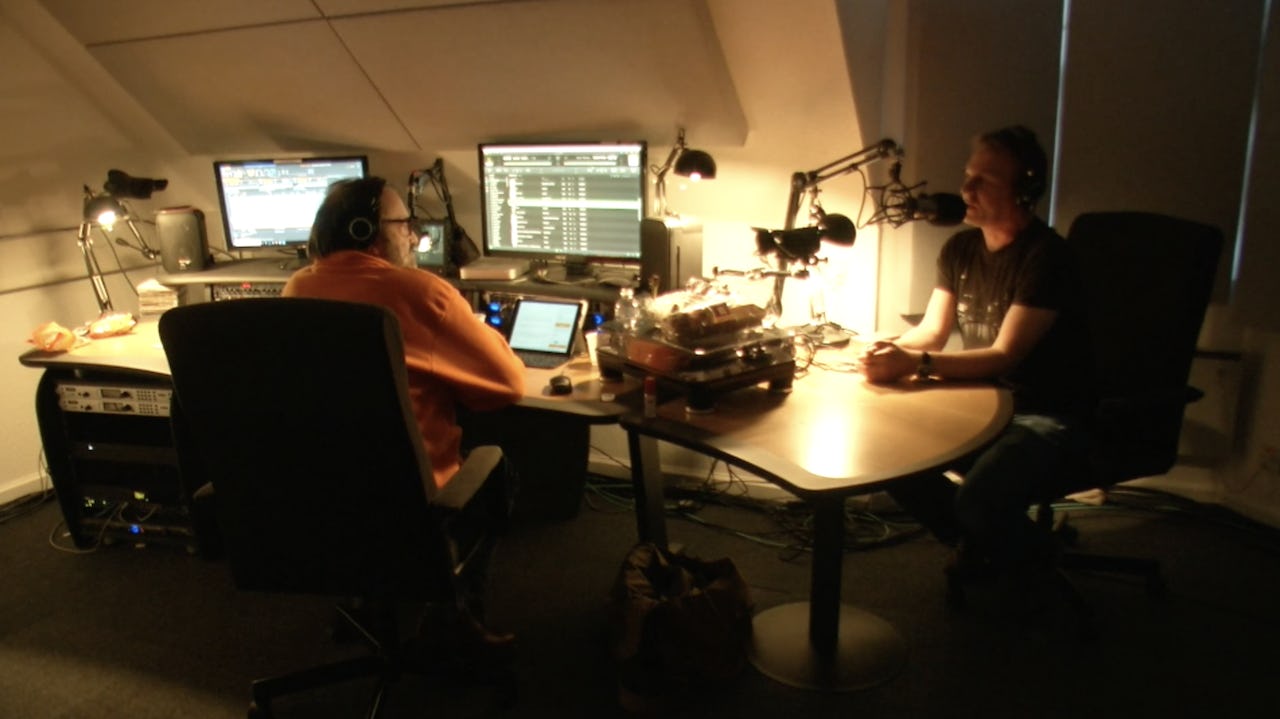 The weather was wonderful, and the cameras, from 7.00-9.00pm (Shetland Time) showed some truly spectacular scenes, including a 'supermoon' rising over Bressay, a wonderful sunset and the beginnings of the season's bird activity at Sumburgh Head. Heard binaurally due to our new and excellent audio tech.
It was brilliant to hear from folk throughout the world - Hawaii, California, all over the UK and Europe and beyond - and the generosity of supporters worldwide in giving to our 'Redeye' crowdfunding campaign has humbled us all. Thank you so much. Anyone who wants to contribute can do so here:
and remember there are all sorts of incentives - mugs, T-shirts, a special, private midsummer online gig - as well as namechecks and belonging to our exclusive Redeye club. If we have a club, which I'm sure we do…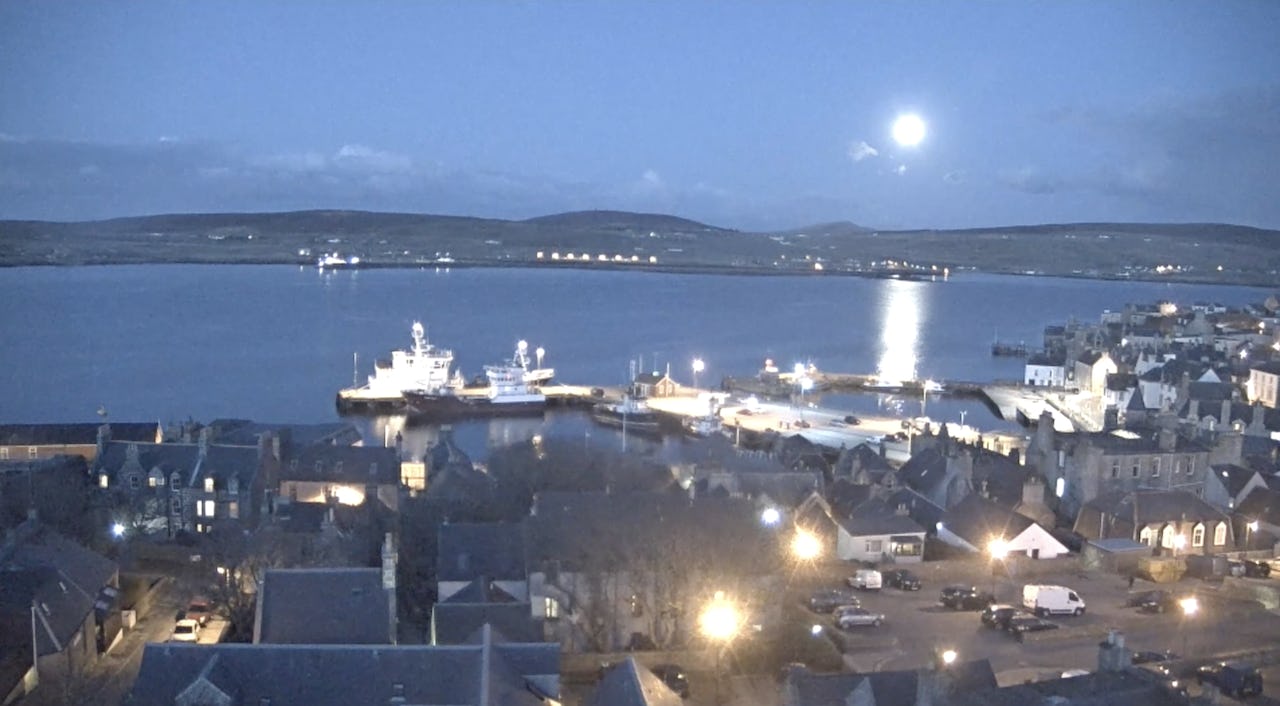 We're back live next Saturday, with our regular Shetland Sunday Teas round-up and more features. I'm sure my health will hold up, but hey, the Gilbert Bain Hospital is only a couple of minutes from the studio. Meanwhile, here's the playlist for Saturday night. Happy to try and fulfil your requests, by the way, if they're not too obscure. Thank you all so much and see you soon.
The Jam: That's Entertainment Brinsley Schwarz: What's So Funny (About Peace, Love and Understanding) Paul McCartney: Wanderlust Martin Stephenson and the Daintees: Wholly Humble Heart Wilson Pickett: Let's Get An Understanding Rod Stewart: You Wear It Well Chris Difford: 1975 Glenn Tilbrook and the Fluffers: The Best of Times T Rex: Jeepster Kim Richey: Wreck Your Wheels Gretchen Peters: The Aviator's Song Manic Street Preachers: Dylan and Caitlin Tom Russell and Eliza Gilkyson: The Sparrow of Swansea Any Trouble: The Trouble With Love Elvis Costello: Pump It Up Flamin' Groovies: Shake Some Action Culture: Two Sevens Clash Lee Dorsey, Betty Harris: Love Lots of Lovin' Dropkick: Out of Tune Rubinoos: I Wanna Be Your Boyfriend Shocking Blue: Send Me a Postcard Incredible String Band: The Hedgehog Song Son of the Chief: Seasons Change Richard and Linda Thompson: I Want To See the Bright Lights Tonight
You can WATCH our ON-DEMAND Beatcroft Social via the 60-NORTH RADIO Channel.