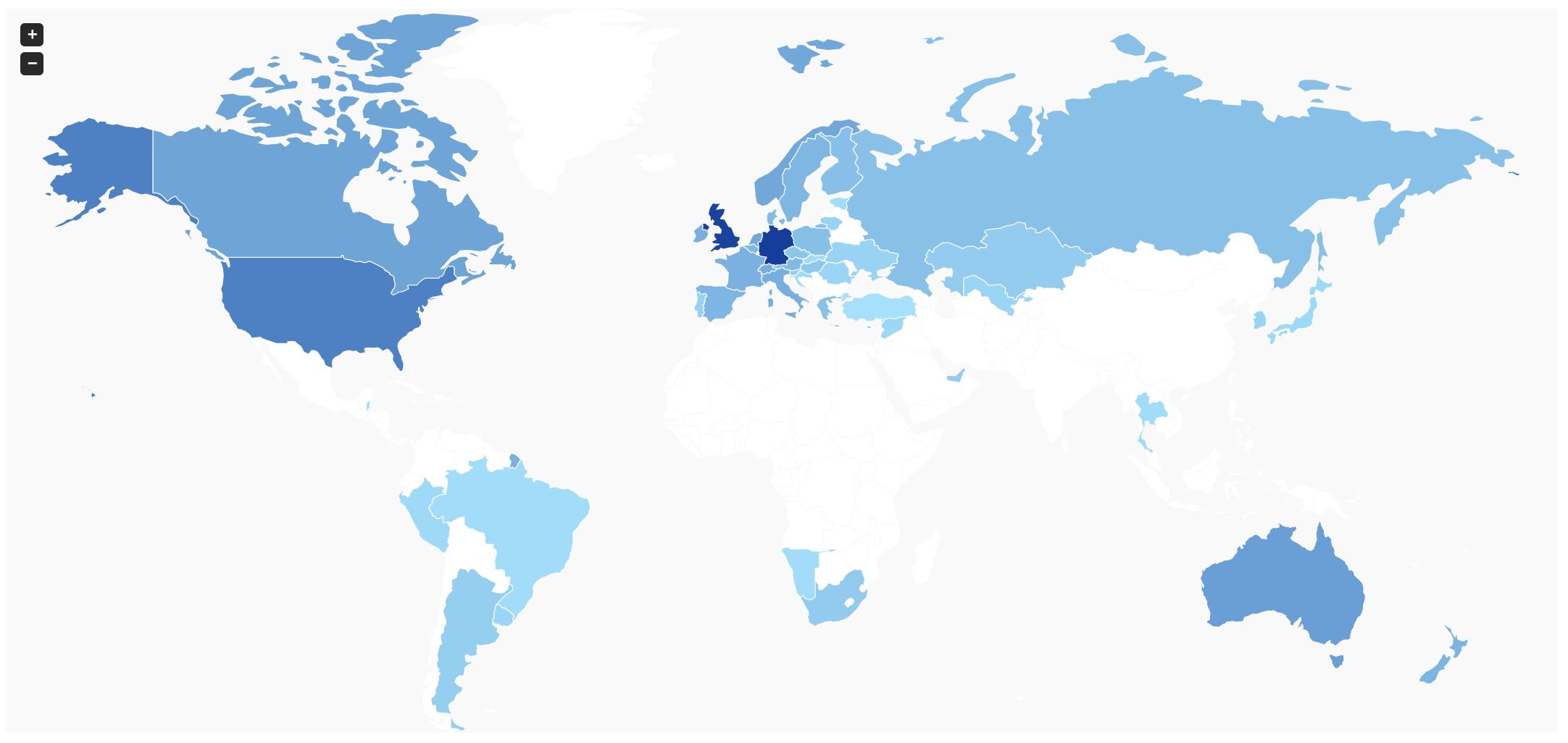 One of the many challenges for Shetland Webcams was to try to improve the quality of our streams across the world. The original webcam network was delivering streams from the UK only and for most this worked fine but it was clear that there are viewers from all parts of the planet and not everyone had the best experience - especially in Asia and Ausralasia. The map above shows just how many areas of the world make contact with Shetland in just a day and it never ceases to amaze the reach this community has.
Streaming reliable high quality video across the internet can be subject to a number of bottlenecks and other technical hurdles. The further away the viewer is from the source can add to the problems and with so many network operators treating data priority in different ways it becomes an extremely frustrating operation for video streaming platforms such as this one.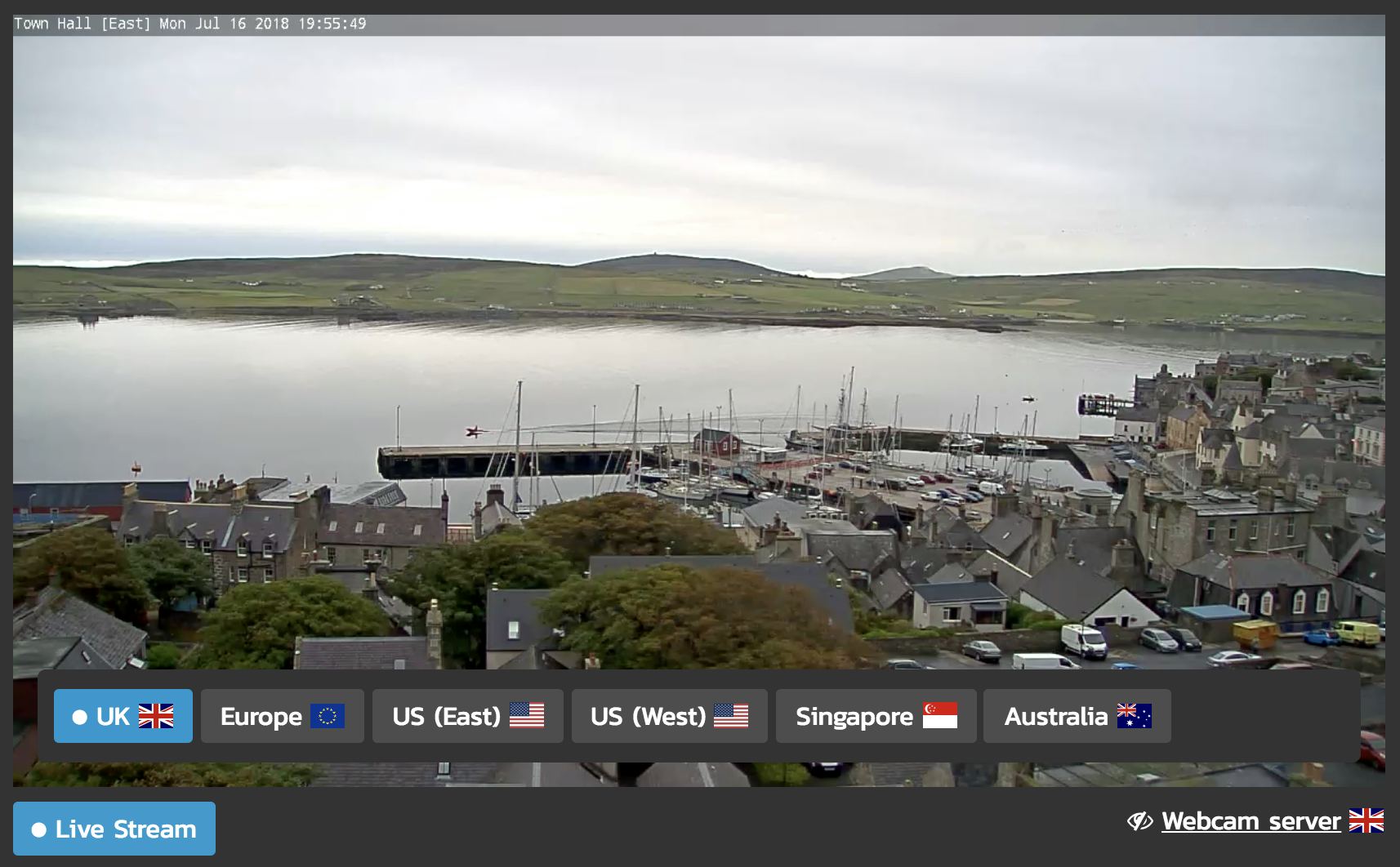 Commercial Content Delivery Networks (CDN) exist to overcome the issues described above. We use two massive global networks - Cloudfront and Akamai - to deliver our Up Helly Aa streaming however these are expensive and generally designed for short-term events.
Shetland Webcams streams HD video 24x7x365 and currently we are delivering around 60-100TB per month to a truly global audience.
Over the last few months Shetland Webcams has been building our own global network dedicated to delivering streams closer to our viewers. After some disappointing experiences with some network providers we have finally worked out who delivers and who doesn't.
Currently we have what is referred to as 'Edge Nodes' in California, Chicago, Florida, Helsinki, Nuremberg, Tel Aviv, Singapore, Tokyo and Sydney as well as our core UK network in London and Lerwick.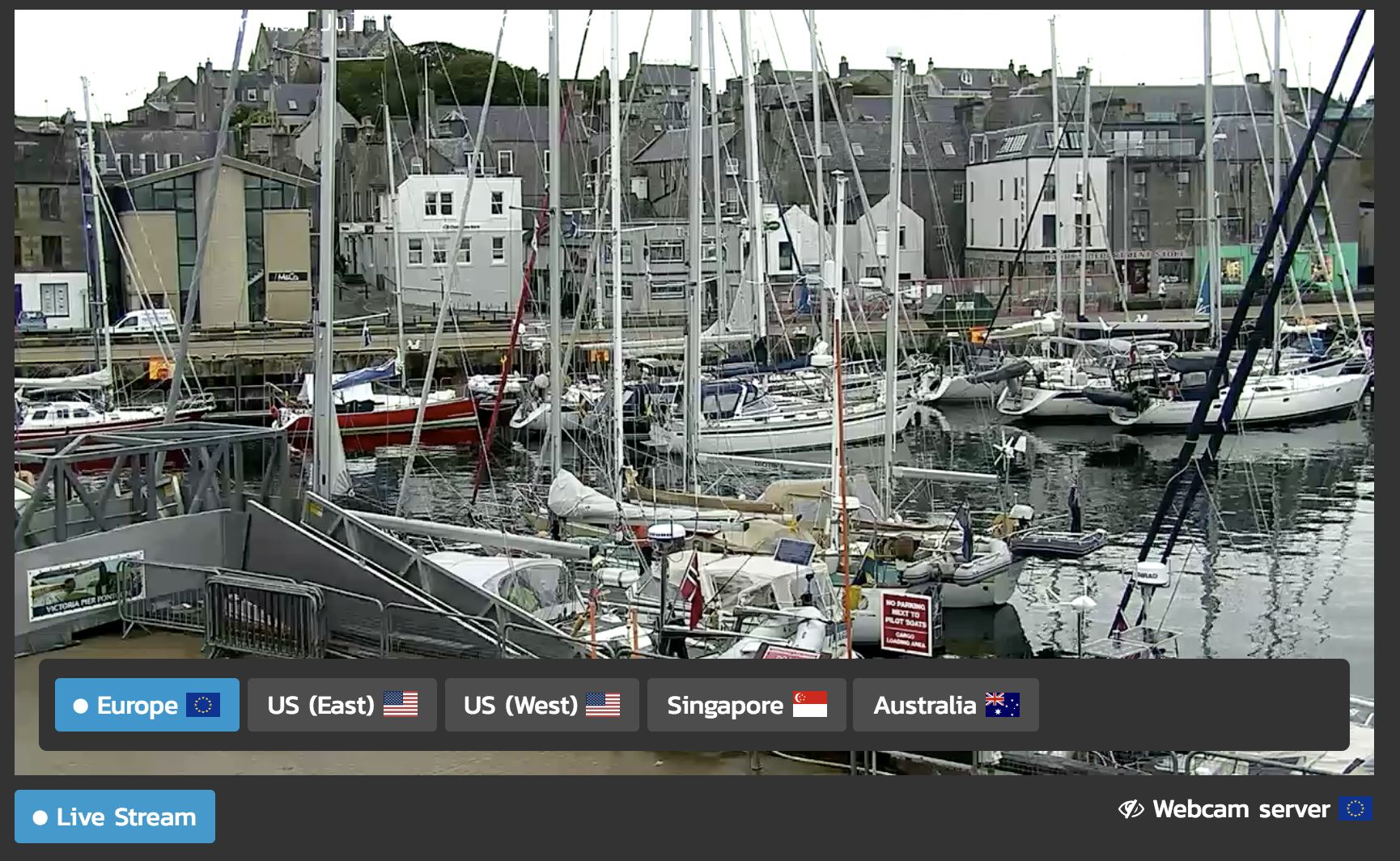 Working with our partners at NB Communication we have today launched the new video player interface which is designed to work out where in the world you are watching from and then to make sure that you are connected automatically to the nearest 'edge' location.
You can manually change the server location as shown in the images using the "Webcam Server" selector in the lower right corner of the video player.
For most people this major change to the way our streams are delivered should remain pretty much invisible however we do welcome user feedback and we will also be monitoring user statistics to make sure things are working as best as they can.
This implementation will now allow Shetland Webcams to launch incremental service enhancements over the coming months.
Not all cameras will stream from all edge locations.