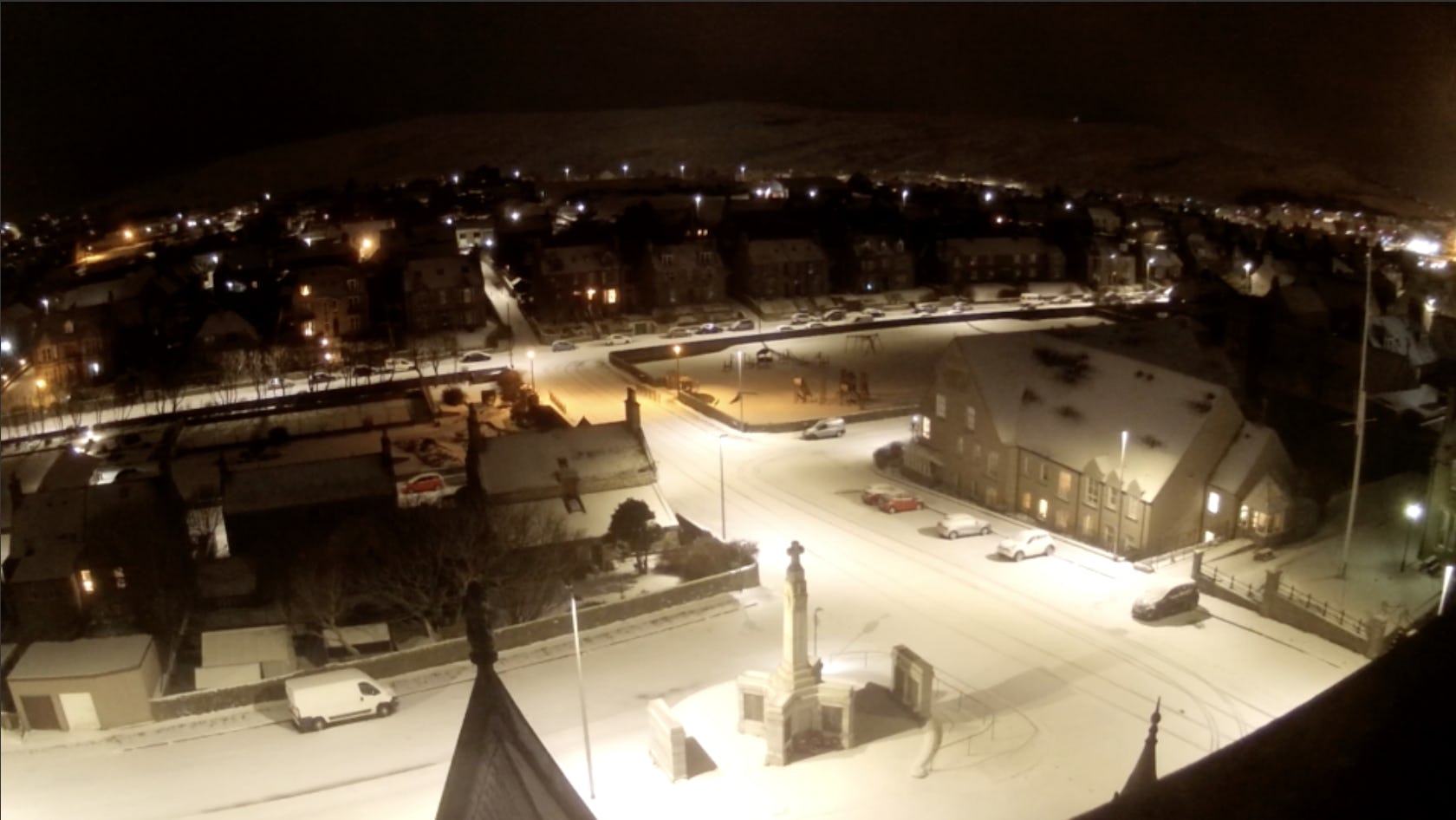 It's been a while… but if all goes to plan then we expect to live-stream Up Helly Aa from Lerwick on the last Tuesday in January which, ironically, is a month today – Tuesday 31st January 2023. Our sponsors are once again Promote Shetland and Serco-Northlink Ferries, and we are very pleased to continue to have their support. Details of the stream will be published closer to the event.
I would like to thank all those who have supported this platform through RedEye donations. Damage has been far higher than expected due to issues outside our control – power related mainly but weather has also taken its toll. Our running costs (like so many) are currently 66% higher than this time last year so this kind support from the minority has allowed us to keep our streams online for the majority.
Despite the backdrop of global chaos, we will continue to invest as we enhance the live streaming experience. As 2023 begins we are also getting ready to make a few improvements in January, a few more by end of March with several significant changes implemented during the long summer days.
I have listed some of the planned work with a rough guesstimate for the timeline as currently we are seeing lead times of 6-9 months on several items.
Town Hall East – camera is beyond economic repair and replacement camera on back-order. This is a popular view, so this is currently our highest priority, but access is all down to weather windows and hopefully within Q1 2023
Town Hall Sound – sound system to be re-engineered Q1 2023.
Sumburgh Airport – the entire installation will require re-engineering, so this is planned for summer and therefore completed within Q3 2023.
Town Centre – these are our original 3 "webcams" going back to the very start of this project so there is some sentimental value. That said, I feel it might be time to make some long overdue changes Q1 2023.
Lerwick Boating Club – the temporary camera we installed to cover the Shetland-Bergen Races has worked well and we are hopeful we can enhance this location in Q1 2023.
Fjara – it may not be possible to replace the faulty camera with a new PTZ (pan-tilt-zoom) camera, but it remains our intention to enhance this stream. The current view from this camera was the original view and I personally quite like it. Q3 2023 seems reasonable.
Cliff Cam 3 – the mount for this camera will require re-engineering to stop the shake during high winds. Realistically I do not expect this work to be completed until the end of 2023 as once the puffins return, we have limited opportunities. One option being considered is relocating Cliff Cam 3 and using the current location for seasonal puffin cam views.

Our network continues to expand so we can continue to cope with impact of streaming live aurora, storms and yes…snow!
In December we added 10gbps edge servers in Tokyo and Sydney, and we've added a second 10gbps edge server in London. Our current server in Melbourne will be taken out of service in January.
All our live streams are now available via our global CDN (content delivery network) so when you are watching the northern lights from the UK's most northerly live stream in Unst whilst enjoying the summer in Melbourne then it is being delivered to your PC, tablet or smartphone from Sydney.
As the madness in Europe continues, we have had to implement dual routes to all our global locations. Some use the shortest route, and some the scenic route to avoid losing everything as unexplained data cable breaks continue to increase. The only difference you might notice is some streams may take a bit longer to start playing.
We will continue to over-engineer our remotest locations again in 2023 as we add redundancy to almost everything to keep the lights on…so to speak.
So, as we enter the last few hours of a difficult year, I certainly hope 2023 will allow us all to look forward once again…and that Shetland (streamed Live) will continue to provide inspiration to your daily routines wherever on this planet you are watching from.